---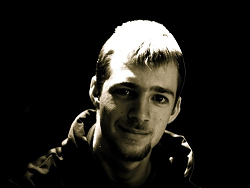 Welcome
My name is Torstein J. F. Strømme. I am a PhD student/researcher within theoretical computer science in the algorithms group at University of Bergen, focusing on parameterized algorithms and complexity under the supervision of Fedor V. Fomin. I am involved in the competitive programming scene in Norway as a board member of the Norwegian Olympiad in Informatics and as the organiser of programming contests in Bergen for the past few years. I also enjoy playing board games, uphill hiking, and playing guitar. I'm a supporting member of the politcal party Senterpartiet, and I'm an occational podrishoner at Woodland Hills Church. Happily married to the finest girl I could ever imagine, with whom I have a lovely dog (and since quite recently also a son).
Please feel welcome to message me if you are interested in what I am doing.
---
In the news:
Interested in competitive programming? Check out
contest.ii.uib.no
for upcoming contests at UiB. You may also be interested in my list of
solved Kattis problems
annotated with keywords.

---
Teaching
Resources related to my teaching duties.

---
Research
Please see my ORCID page for a list of all accepted peer-reviewed publications. You can also visit my page on arXiv for preprints.
Master's Thesis Kernelization of Vertex Cover by Structural Parameters (pdf)
Bachelor's ResearchI was a research assistant at Intel Science and Technology Center in Embedded Computing (honors research program, Fall '12 and Spring '13) and at the SURTRACK project under the Traffic21 initiative (Spring '12) as a part of my bachelor's degree at Carnegie Mellon. Related publications by my mentors inlude:
Smith, Stephen F., Gregory John Barlow, Xiao-Feng Xie, and Zachary B. Rubinstein. "SURTRAC: scalable urban traffic control." (2013). (link)
Drolia, Utsav, Kunal Mankodiya, Nathan Mickulicz, and Priya Narasimhan. "Panoptes: Crowd-Sourced Cars with a Cause." In Connected Vehicles and Expo (ICCVE), 2012 International Conference on, pp. 148-153. IEEE, 2012. (link)
Related links: Intel Science and Technology Center in Embedded Computing, SURTRACK (wikipedia), Traffic21

---
Projects
Some other interesting projects I've been involved with worth a mention.
Project
Description
More
The Prince's Guide to Orchestrating Research: A Brief Introduction
A humoristic essay on research ethics. The essay includes criticism of Sigmund Freud, Bayer Cropscience, the Intergovernmental Panel on Climate Change (IPCC), as well as almost the entire field of medical research, just to name a few of the victims.
PDF
Vibe
The Vibe is a modular clothing system for real-time haptic feedback. Small vibration units sawn into clothing items such as belts and vests can be used to augment reality or enhance entertainment experiences, for instance by propagating the vibrations felt by an RC car to the person controlling it, or simulating the feeling of being shot in a first-person shooter. The project was made for the Embedded Systems Design capstone course at Carnegie Mellon University.
Video
Laptop Orchestra
A computer program that utilise the computer keyboard as a musical keyboard, playing custom made semi-synthetic sounds and allowing the user to change between a number of instruments. The client software communicates with a server, and allows for multiple users playing together across the network. There is also a conducting interface and a chat interface. I took part in development of the software through the Computer Music Systems and Information Processing course at Carnegie Mellon University with Audacity and Nyquist creator Roger Dannenberg.
Article
Video
Strong
Studio album by artist Billy Price recorded in the studio at Carnegie Mellon University as one of my projects for Multitrack Recording with Riccardo Schulz. Released on DixieFrog Records in May 2013. Album available for purchase at Amazon and iTunes.
Amazon
iTunes
Spotify
Why we work
Song by artist Kwadwo Som-Pimpong for which I was recording sound engineer and mixing engineer.
Video
SoundCloud
Dance in NYC
Video made to commemorate the greatness of New York City.
Video
Pjeff
Video about the CMU hug dog. I made this to impress my then soon-to-be-girlfriend, now wife, Maria.
Video
Some personal music projects are also available on my Soundcloud profile.

---
Curriculum Vitae
| Time | Education | |
| --- | --- | --- |
| 2015 - | PhD, Computer Science | University of Bergen |
| 2013 - 2015 | MS, Computer Science | University of Bergen |
| 2009 - 2013 | BS, Electrical and Computer Engineering | Carnegie Mellon University |
| 2004 - 2008 | High School, Electronics and General Studies (TAF) | Knarvik Vidaregåande Skule |
| | Work Experience | |
| 2013 - 2015 | Systems Engineer | ABB |
| 2010 - 2012 (summers only) | Maintenance Management Engineer | Bybanen AS (Bergen Light Rail) |
| 2008 - 2009 | Signalman | Norwegian Army |
| 2004 - 2008 | Apprentice (Electronics Manufactering) | Roxar Flow Measurement(later aquired by Emerson Electric) |

For a full resumé, please visit my LinkedIn profile.
PDF's are also available here (Norwegian 02/2015, English 08/2016).

---
Contact Information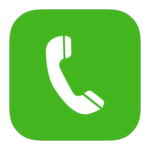 (+47) 92652405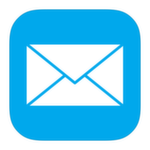 Øvre Strand 20
5300 Kleppestø
---